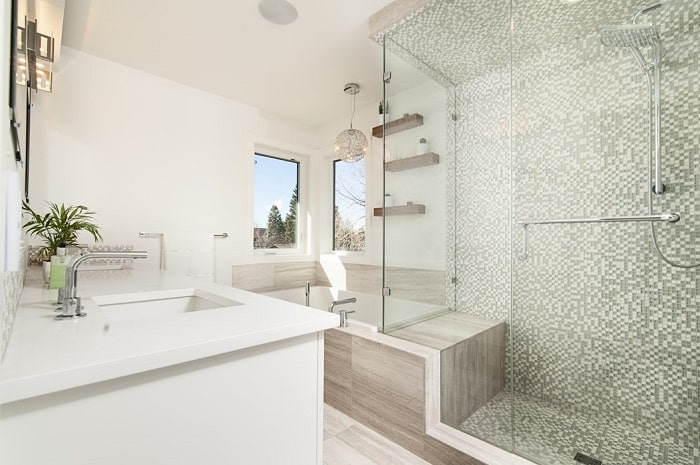 Affordable Bathroom Remodel Ideas for a Luxury Look
Posted at 28 August 2019 in Blogs by Gary Braun
To make your bathroom look great, you don't have to spend the earth. It is possible to get an upgrade in your bathroom on a budget and find ways to make your home look more luxurious.
A remodel doesn't have to be a huge undertaking, either, there are certain bathroom ideas you can install, such as a new bathroom feature, to add a bit of flair. It doesn't have to be aren't a huge amount of effort. Here, we're looking at some of the best bathroom remodel ideas.
Be Clever with Space
Work out how much space you have as well as how much you need to store. Create a floorplan and be as clever as possible with space. You can work with home remodeling contractors to make this floorplan and save space by choosing the right furniture and accessories.
You can be clever with storage by using a cabinet under a faucet or use a mirror that doubles up as a cabinet. Make use of every little area of space on offer and find elegant and luxurious solutions.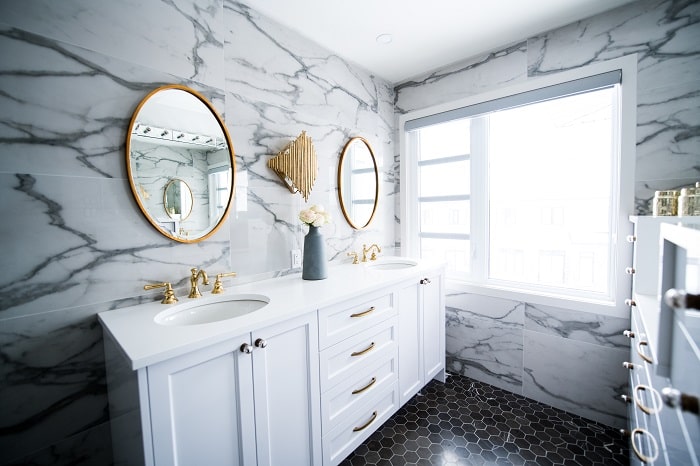 Add Pattern with Wall Tiles
Wall tiles are a simple and affordable way to create a pattern that can give a fresh look to your home.
This is one of the top bathroom remodel ideas which is relatively simple. From time to time, wall tiles will need to be replaced anyway, and using wall tiles in a pattern or creating a statement wall with tiles, can look very luxurious.
Turn Unsightly Plumbing Into Your Design
If you have pipes and unsightly plumbing in the home, own it! These can look good, polish and treat your pipes and leave metals exposed, it can give a really old-style look in your bathroom and this can look luxurious.
If your plumbing is chrome or bronze, for instance, you can choose accessories that match. Create a color scheme that suits and turn the unsightly plumbing into a design feature. This can provide a classical design.
Choose Statement Flooring
Flooring is another one of the bathroom ideas to give a luxury bathroom look and style. One of the bathroom remodel ideas that you can use is to get your flooring replaced. You can make a real statement with this.
Some people opt for exposed wood or laminate flooring when creating a bathroom floor design. However, it isn't always best to have a wooden flooring design in an environment with so much water. Tiling may be a better option. There are thousands of different tile styles and you can choose a design to match walls and accessories to give a luxury bathroom look.
Tiles can look either modern or classical, and you can choose for your bathroom remodel floor to be either simple or complex, with patterned tiling designs.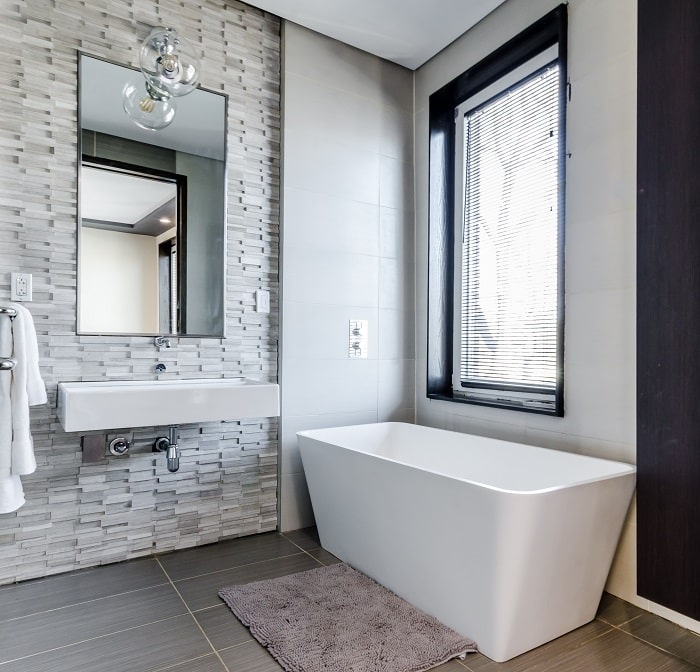 Use Accessories as Much as You Can
Accessorize! This is such a simple tool and one of the easiest bathroom remodel ideas. There's always a need for accessories in your bathroom, as well as different fixtures and fittings. All of these should fit within a style and give a level of consistency to your bathroom.
Accessories don't have to cost a huge amount to look luxurious, either. Once you have redesigned the basics such as flooring and fittings, you should think hard about which types of accessories will work. Don't just throw the old accessories back in, and look at decorations which will complement the design features you already have in place.
You can find lots of bathroom ideas and inspiration trawling through images and Pinterest searches. Why not chat to a design professional and see what they recommend?